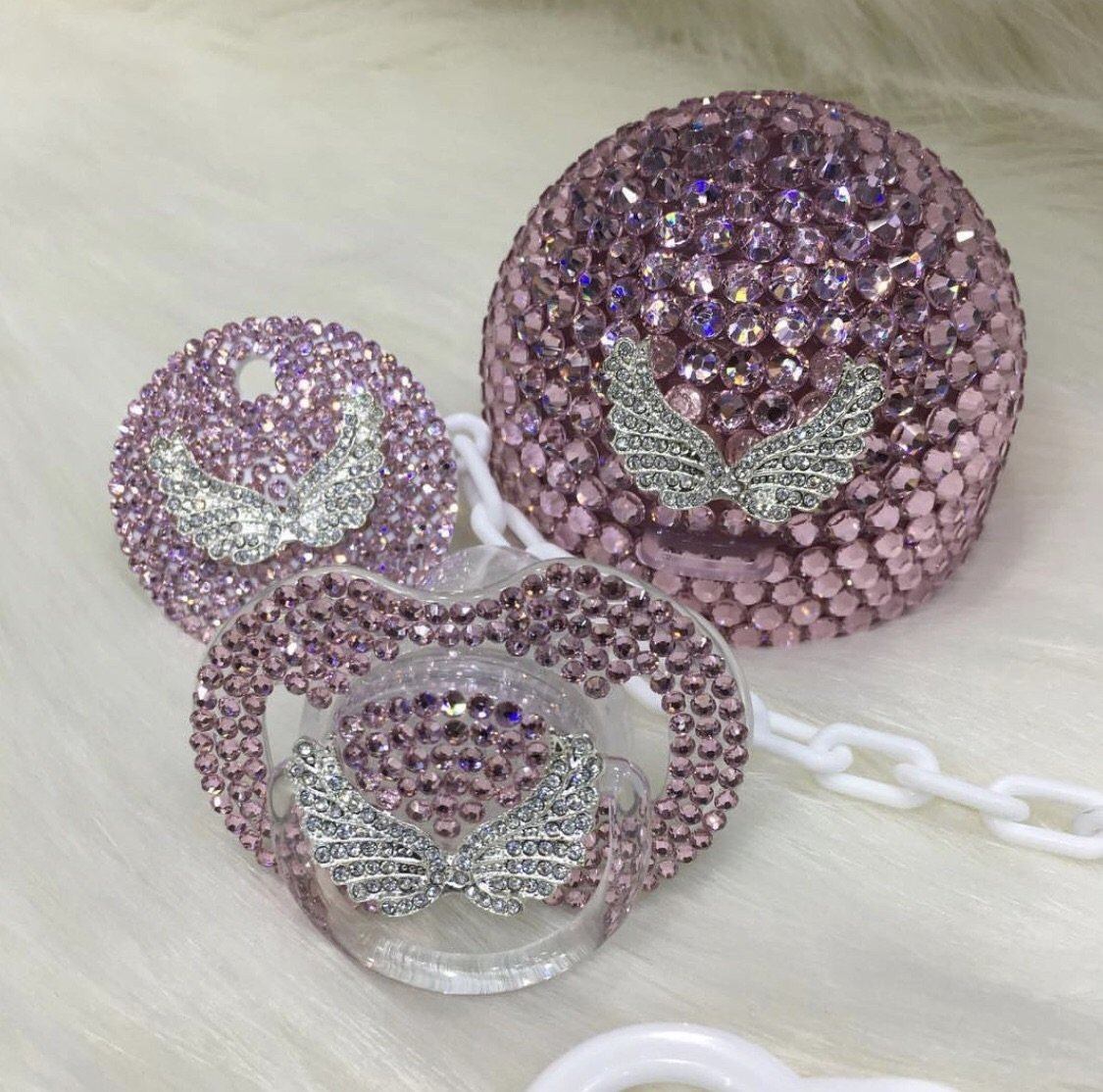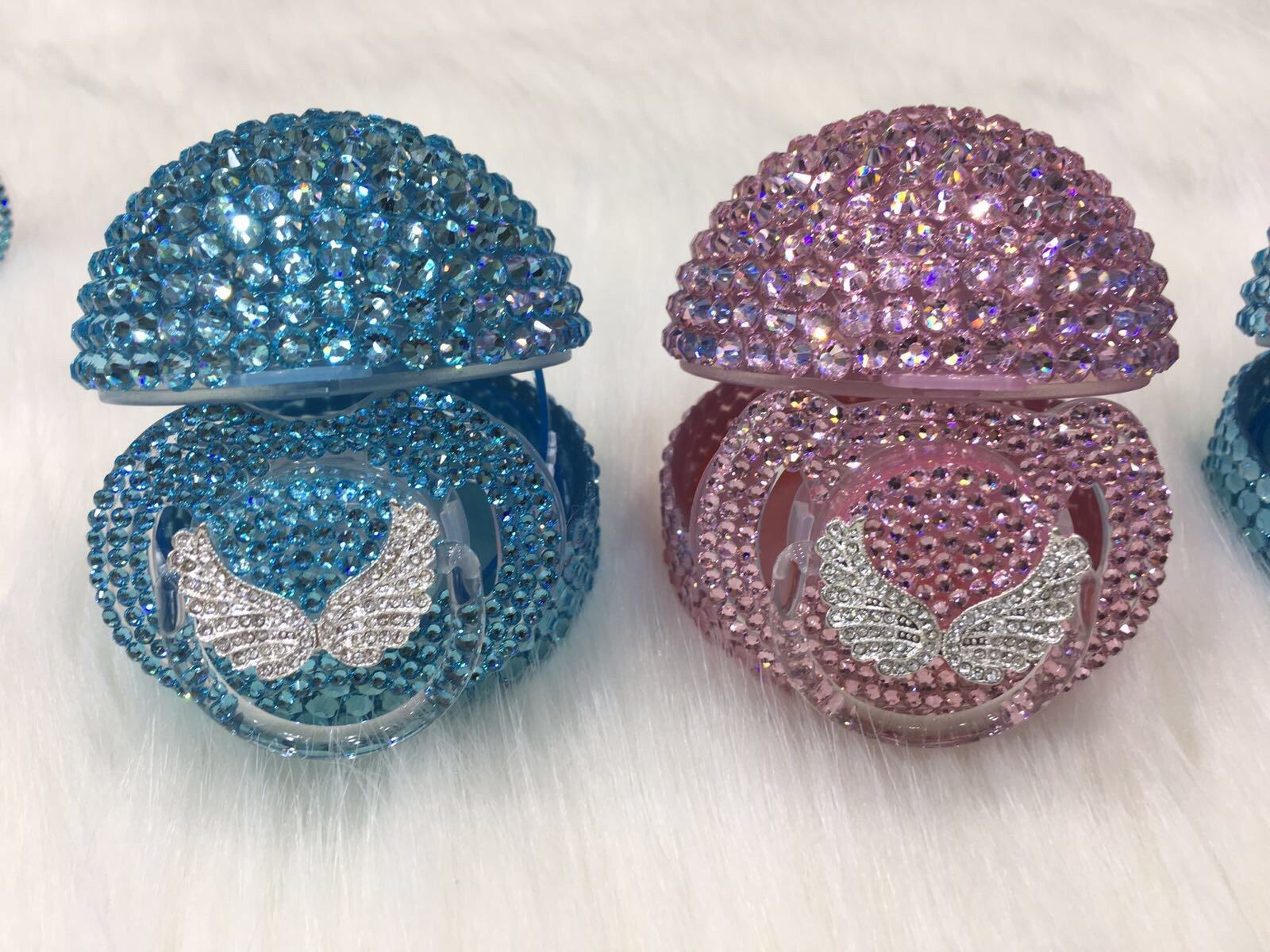 Angel Crystals Set
---
This set include Crystals Chicco Bottle  Avent Pacifier, Clips and Pacifier Box
Description
This pearl crystal embellished pacifier will be a showstopper! Suitable for a little prince or princess in your life. It has the classic amount of sparkle and beauty that would present this as an excellent baby accessory.
Material
Orthodontic pacifier and non-toxic, hygienically designed, natural bite-resistant materials produced to form naturally in the mouth, satisfying babies need for supplemental sucking.
Product care
Wash by hand with lukewarm soapy water. Use only PH neutral substance
Memorable moment for your little one
Suitable for a baby shower, welcome home baby gift, weddings, birthdays, parties or any special event.
This product has no reviews yet.